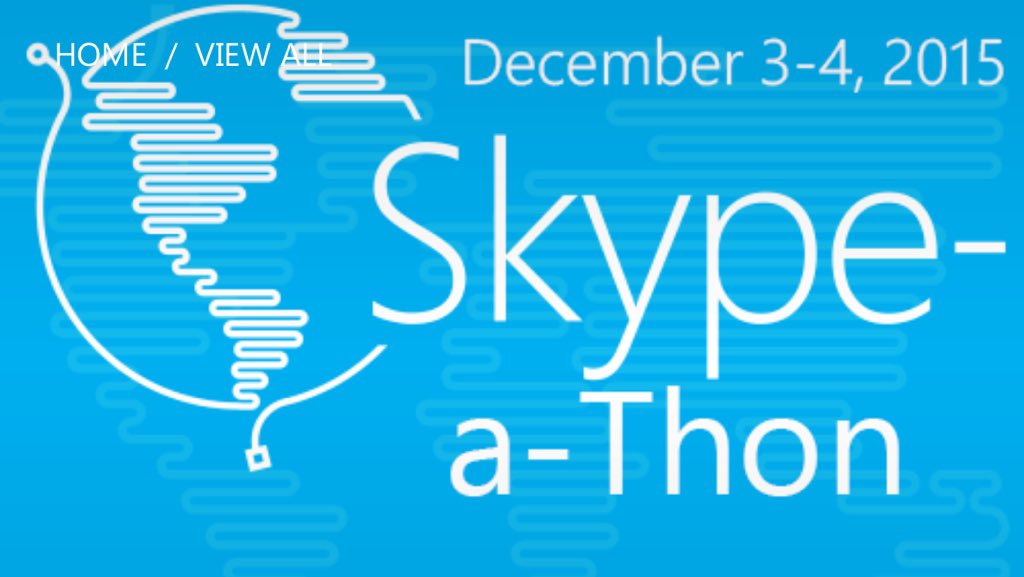 2018 Update: Perhaps it would have been better for all concerned if this call never took place. The lesson I felt I learnt when I first wrote this post and met the DigCitSummit Founders, is a VERY DIFFERENT lesson to the hard won experience 3 years later.

Make sure that when you work with people that the values and mission are in sync with all members of the group!!
Oh yeah, and make sure that if a person, brand or movement spout sound bites like "Safe. Savvy. Ethical" and "Be the same person online as you are offline" make sure they walk the walk and talk the talk instead of it being buzzwords... or are rather sophisticated Takers and Fakers.
Digital Citizenship Institute Tweets about EdTech Stories
Go ahead ask me why I think someone who went about touting about us being
#Shoulder2Shoulder 'Life Long Family Friends' blocked me...
This post details how sharing a great post led to a Skype call, and how agreeing to pitch in and help out with the Digital Learning Scotland agenda and #DigCitSummit has got us here today.
It also wonders if educators doing a quick 5 minute favour could get some connected educators to connect the unconnected and help them meet members of their PLN for the first time for some real life collaboration.
#DigCitSummitUK Support
It's difficult to comprehend what impact accepting a Skype call with Connected Educator Marialice Curran on the 16th November is going to have on me (2018 Update: That comment was an understatement!) as we are all so busy trying to make a conference happen in two months time.
What I do know is that I sure am grateful that I took it and that she is a member of my PLN. (2018 Update: Back off man!)
In my post yesterday I highlighted how I have been exploring a number of opportunities and they sometimes need to be re-presented for a second or third time, I hope that we might be able to make #DigcitSummitUK work the first time round... including getting some Connected Educators across the pond!
As Connected Educators we are always trying to get others connected and let them know how online chatter leads to all kinds of innovation and offline collaboration.
I think my Skype call with Marialice is a pretty good example of this.
(2018 Update: Make sure you are not collaborating with any fakers who say one thing... but do another)
What is...
24th Sept
8-9 weeks ago I turned my attention to Scottish education as a result of Chris van der Kuyl's keynote on Raising a Digital Nation (You should watch his presentation... It's inspired). I w
rite my first of 17 posts in support of the #DigiLearnScot agenda.
These 2 Links have a summary of my 8-9 weeks with Scottish Education:
Dear PLN: Thank you for helping to make this happen...What a Result!
30th Sept
As I am not familiar with the Scottish Education community I do what I've done for the last 2-3 years, I curate data and am led be what the data tells me. I met Malcolm Wilson early in my data search as he sent me a link to his blog and I can see that this is a labour of love... A lot of work has gone into this.
As I kept exploring the data I kept bumping into Malcolm's work, the data told me that that there was a great culture going on there... and BOY! The data sure didn't lie!
2nd November
I meet with Malcolm (@
claganach
)
and his colleague Stuart Lennie (@IsItSwitchedOn) I knew I'd find something special, but I didn't quite expect this:
After this meeting I spend some time exploring Malcolm's blog because it is inspired with regard to the quality of the content and how supportive it is for teachers exploring the tech.
This blog is a treasure trove of education goodies that others would want to and should be made aware of:. I'd highly recommend scheduling some time to explore this blog:
9th November
As I was exploring Malcolm's blog I come across his
Walking Safely Along the Digital Highway
I think to myself "I know who would appreciate this
Aladdin's
cave of Digital Citizenship goodies" and Tweet it out to the #DigCit moderators and get this Tweet in reply:
16th November: DigCitSummitUK Week 1
Marialice and I have a Skype call that has taken up most of our waking lives and has the connection go from member of our respective PLNs
to firm friends extremely quickly.
(2018 Update: After continually being asked to collaborate - DigCitSummit, Startup plans for Digital Citizenship Institute, Pokemon Go in Edu Report, asking for introductions and non-payment... I get blocked once this person and this movement has gotten all they can out of me... and I'm not the only one either #Shoulder2Shoulder 'Life Long Family Friends?')
When I wrote to the Education Minister Angela Constance about my ideas there was interest in my ideas and I was referred to Jim Fanning. Jim and his colleagues have been extremely supportive.
Dear PLN, The Education Secretary asked me if you'd help get Scotland Connected
I would be grateful if Connected Educators could follow Jim (
@JimFanning3
), Mairi Thomson (
@Mskishine
), Bob Baldie (
@BobBaldie
), Louise Foreman, Ian Stuart (
@IanStuart66
) and (
@DigiLearnScot
) please also say hello to Scottish educators by using #DigiLeanScot & #ScotEdChat.
Here's a list of Innovate my School's (
@InnovateMySchl
)
30 Edu Tweeters to Follow in Scotland
hope people in my PLN will connect and get to know them before #DigCitSummitUK
Please also take a moment to have a look at the Governments
Consultation on Digital Learning and Teaching
23rd Novemner: DigCitSmmitUK Week 2
Through a mixture of having to deal with an unexpected event, inexperience (Only my second week as a #Cmgr) we make some minor errors in our approach but resolve them quickly.
Julie Szaj (
@Shyj
) and Craig Kemp (
@MrKempNZ
) become super involved (2018 Update: These guys are the real deal... nothing would have happened with the DigCitSummit I was involved with without their involvement) and, in my humble opinion come up with some solutions and ideas that could be the making of everything that's gone on as we enter week 3 of #DigCitSummitUK planning.
Their fresh perspective (fresh pair of eyes physically and metaphorically) has been significant. Thank you both!
30th November
Here's where we are at on the first
Connected Educator Appraciation Day
:
1) A Conference being organised in 3 months time which has the added complication of
2) The bold goal of not just trying to get the two organisers from overseas to the event... but we're exploring ideas that could help get 20-30 Connected Educators from another country so they can meet with members of their PLN IRL. In 2 months?
That's gonna take some hustle! I better get on the phone and make some calls! I make this reference not because I have experience as a supplier and have sales experience. I say it because sales is a vital part of the EdTech ecosystem, but not in the way they are employed today.
I am in sales and I used to hate it, I couldn't wait to reskill and leave it behind. Today I am proud of my sales experience because I use those skills to help educators. If this last 3 months of pitching in with #DigiLernScot and #DigCitSummitUK isn't enough evidence, I hope this is: Sales in Edu - The Fox of EdTech
Equally if people are wondering about "Why the focus on companies with this" I would ask you to bear with us, we are in the start of week 3 of #DigCitSummitUK planning and we will provide a clear and well thought out rationale.
In the mean time I would like to make you aware of the source of the current suggestion/model/idea. As with my exploration of Scottish education 12 weeks ago started with using the data to identify the bright spots I did the same with suppliers at conferences at ISTE in 2013 and again in 2014.
#CEduAD: Mad Learning with a Connected Educator
3) As well as suggesting Connected Educator Appreciation Day to thank the many EdChat Moderators and connected educators I wanted to demonstrate the comment that Julie uses often #BetterTogether
Through listening to educators there appears to be a desire for more collaboration and less sales calls and/or sales reps at conferences with their scanners.
So taking all the information together I wondered what would happen if Connected Educators did what they already do, which is share the the tools that they love with their PLN, as I found in the first month of #EdTechChat.
As we are #BetterTogether what would happen if Connected Educators gave a big shout out about the tools that they love?
Would this save on the companies sales and marketing budgets and allow them to contribute to replicating the conference bright spot of ISTE2014?
Would it encourage other suppliers to sell less and collaborate more until "Product Market Fit" achieved and the service was bought... not sold?
I don't know the answers to these questions but I do know that I don't see too many sales people get many positive comments on social media for educators and especially at conferences.
I also know that I was the only supplier to be invited to the video hookup to celebrate EdTechChat's frst anniversary celebrations... So I'll keep doing what I'm doing.
#DigCitSummitUK: An Amazing story

I don't know how this story will end (2018 Update: It's too depressing to disclose... But Drama Alice seemed to do alright out of it all!), I don't how many people will be speaking or attending this event.
I don't know how many, if any educators we'll get to the event, my attempts at getting funding for ISTE has failed twice now... once because educators didn't like the idea and this year because suppliers didn't seem too interested.
Regardless what happens I think that suppliers and Connected Educators see the value in getting connected, and that educators have struggled to encourage the
unconnected to get connected.
I hope that the best of educators, their ability to reach enough people to get a conference to this stage in Two weeks, the innovation of tech companies and the Fox of EdTech giving everything he's got will give you a good story to tell about how
THAT THE RANDOM ONLINE CHAT LEADS TO OFFLINE COLLABORATION
I don't know about anyone else involved with this but this is the biggest kind of strangest "I don't know why I bothered" collaboration I've ever been involved with, and how did the story start? It had 3 simple ingredients that anyone can do:
1) There was a random Tweet based on sharing an interesting post
2) There was a Skype to discuss the post further and how to develop the idea
3) There was the offer of help and a 5 minute faviour (Which lead to 2 rather tiring weeks but we won't mention that at the moment!)
2018 Update: Stressful? Yep... Would I amend my Social Media and better Job Prospects post as a result of this 'collaboration?' I sure would!
But... I would also hasten to add that this is all part of the "Wild West of the Internet" and, as
Why Good People Turn Bad Online
highlights, colleagues and neighbours fall out all the time... But we have proximity and facial cues to help with these interactions. Social media is less than 20 years old so we'll figure these things out... and as Toy Story demonstrates, there will be fall outs but it will all turn out OK in the end.
Pay It Forward... A 5 Minute Favour
My 5 minute favour has become a rather tiring 2 weeks. I wonder if any educators who like what I've done might be willing to "Pay it Forward" to help get our kids connected and collaborate with kids at other schools... Because you never know where being connected might take you or what two people with some shared interests might achieve.

Skype have a Skype-a-thon on the 3-4th December where they'd like to cover 1,000,000 virtual miles.