How would you make your Commonwealth Games experience relevant to Education and Edtech? I think I'll explore issues around Culture and inequalities.
The Commonwealth Games have just finished and were absolutely fantastic! What a great atmosphere! The Glasgow 2014 team did a fine job!
Representing Scotland in the Steeplechase at the Commonwealth Games is a goal I aspired to in my youth. While I did represent Scotland a few times, I did not achieve this particular goal.
I didn't attend any events at the Glasgow games, remember I'm a struggling EdTech entrepreneur. But I live close enough to Hamden Park to hear the roar, so felt I couldn't have an event like this on my door step without blogging about it. But all my followers are educators... How do I make #Glasgow2014 relevant to education? How about...
A Lesson in Diversity: Chaos Vs the Big Sort
The walk from Hampden into the city centre is usually quite an uninspiring 30-40 minute walk, it's uninspiring because of all of the reasons that Jane Jacobs predicted in the 1960s. However, during major events I elect to walk, again, for all the reasons that Jacobs highlights...to enjoy the diversity and seeing the order in the chaos.
But the chaos that Jacobs advocates is something that the town planners and politicians decided to do away with, which has led to homogeneity and all the challenges that The Big Sort has raised.
On the first day I was on a busy bus full of locals and tourists. At 9am someone who was completely out of it on drink was swaggering precariously towards the front shouting and swearing about something. The locals found the tourists shocked reaction amusing. A chaotic city situation... An occurrence for tourists to be fearful of? Was there potential for tension or trouble? Perhaps, but what happened was that people had a bit of a giggle when a local diffused the situation by speculating on "What event do you think he's competing in" .
This kind of diversity and interaction prevents the kind of fear and "othering" that homgenized spaces like gated communities create. An example of this "othering" might be that there is less enthusiasm to hear our drunken commuter companions story as it is to hear the stories about the people in the UNICEF videos (NB I am not criticising the UNICEF initiative, it was a fantastic idea! I am simply making comparisons and highlighting the impact of the order of the city).
Obviously this attempt to create order in the city has huge implications with education. We see this with people moving into the catchment areas of the good schools which leaves this situation in the "bad" areas:
Is my neighbourhood school really that bad
.
Music Class: The Rhythm of the City
Obviously the daily rhythms of the city changed and locals were inconvenienced as transport was disrupted, stock at the supermarkets were hit and miss, battling the crowds if you were going in the opposite direction. Some locals, like me, enjoyed the buzz and excitement and brushed off any inconvenience, others saw it as a minor irritation, a small minority were resentful about the way they were being put out.
In the city center spaces that are normally quiet were really busy and vice versa.The main shopping areas were quiet at times while the parks were mobbed. Then there were spaces that had a lot more footfall than ever, but were the wrong target market. A fish mongers shop was really quiet every time I walked by, despite more people passing by his shop than ever before.
Equally there were restaurants on one side of the street that were very busy but, on the other side of the street restaurants in the same price range and quality were a lot quieter
Other shops made their own luck as Bilsand Cycles exemplified the principles of Adam Grants "Give and Take," concerned about the state of the Malawi competitors bikes the shop
gave bikes to members of the Malawi team
... I'm sure the positive PR has covered the costs of the bikes.
In education we need to consider how we use space in various ways to ensure we have the most conducive learning (and work) environment and to
make space for a positive culture
Leadership PD: Hierarchy Comes to Town
So the diversity and the daily rhythms of the city were fascinating... so was the hierarchy and inequalities.There is access, privilege and inequality in every city but the games extenuated this.
City spaces that were normally accessible to all were restricted, but these games are only once every 4 years and have never been in Glasgow before but a hierarchy was quickly established when the world came to town: athletes, the media, politicians and celebs had access all areas. Ticket holders were able to travel around the city easier than workers or residents.
There were hierarchies amongst the athletes as some were on the bus with members of the public (although this may have been though choice, soaking up the atmosphere etc) while others were being chauffeured around.
Then there's the relationship between politicians and athletes to consider, David Beattie narrated a great programme that looked at sport and politics. He highlighted that politicians hijack sport in the hope that athletes popularity will rub off on them, but there are processes in place that censure athletes and/or prevent them from airing any political views.
What about all the empty seats because guests of the corporate sponsors don't turn up while
family members of the athletes can't get tickets
?
I couldn't help wonder about who created this hierarchy (See
Bad Education or Rock Star Teachers
). In the context UK Further Education this reminded me that some people have more of a voice than others, their ideas get listened to and implemented with projects like Gazelle and FELTAG... while others don't (A
LOT
more on this topic in forthcoming posts).

The Bottom of the Class: Inequalities
Glasgow did very well to make sure that there were lots of events that were free for everyone to enjoy, but at every free event there were opportunities to spend lots of money... Indeed, as people could only take in a limited amount of food and drink into some of the free events it would be difficult to spend a day out with the family and not end up spending money.

I found life outside the stadium quite interesting, all the people who were on call while the events were on the police, bus drivers, Clydesiders etc


The picture of inequalities for me was the young lad (who was clearly not from an affluent background) I met outside the stadium who was standing next to an already cordoned off section of the pavement and telling people to watch out for the pot hole as the crowds emptied from the stadium.

I couldn't help think about how keen this young lad was to be part of all the excitement, I wondered what the long term impact might have been if the organisers or a star athlete had noticed him and was able to get him into the stadium.
This encounter has stood out for me as;
The Commonwealth Games have reminded me of the debt I owe to my old athletic coaches, and how different things could have been if they had not taken an interest in me.
I had just watched 100 Seconds to Beat the World and the difference that one person had made in Iten, Brother Colm, or the humble conditions of David Rudisha training grounds. (Or consider the Kenyan marathon runner who left the US and moved back to Iten).
The only hierarchy on that video was how much effort you put into your studies and training! So how much of the First World inequalities are fabricated? To what extent can they realistically be removed?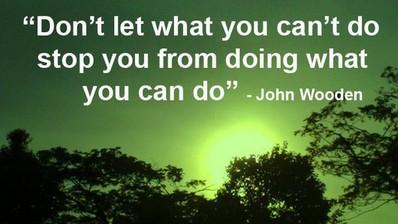 Culture and Inequalities
I hope that I have not disparaged the games in any way with these observations, this is not the intent. The games were fantastic and someone set the tone for the the fantastic culture at these games.
The organisers planned every aspect in detail, they decided which parks would be used which, in turn, influenced which shops would be busiest.
The decisions they took had consequences, some positive; others that generated a little negative press;
They influenced the hierarchy of the city. They could have said "There will be free travel for any club athletes so they can wait outside the stadium to see if any corporate seats are empty" and/or reduced the number of seats for sponsors.

Not giving enough seats to sponsors may pose a challenge with funding the games, but they knew from London 2012 that the prospect of empty seats at the event risks a backlash of negative press.

Equally a minor detail had a big impact... putting a sticker on the pavement with the amount of time to walk to each venue reduced traffic and had the streets buzzing with people. This created a great atmosphere, did it also influenced the economic impact of the games? This income projections exceeded expectations... how much is this down to the person who said "Let's put stickers on the pavement to get people walking?"
So the overall take aways from this Commonwealth Games special post with regard to education?
1) Culture matters! The attention to every detail helps create a great culture.The lack of attention to detail allows poor practices to thrive. For example, does ineffective EdTech exist because there is not an active culture to promote good EdTech? I think it does.
2) How necessary are the inequalities that exist? Watch
100 Seconds to beat the world
and look at what Brother Colm has achieved. The history of social mobility can predict the fortunes of the young lad I met outside the stadium who was keen to be part of it all. We know how he might turn out like
IF
no one takes an interest... but equally we will wonder at this same young lad and the difference that people like Brother Colm can make.
"I'm a very big believer in equal opportunity…equal opportunity to me more than anything means a great education… it pains me because we do know how to provide a great education. We really do. We could make sure that every young child in this country got a great education. We fall far short of that…I'm 100% sure that if it hadn't been for Mrs Hill in 4th grade and a few others, I would absolutely have ended up in jail. I could see those tendencies in myself to have a certain energy to do something wrong. When you're young, a little bit of correction goes a long way."
Steve Jobs
More on both these points in future posts. In the mean time and on a personal note, the games have inspired me in a number of ways (I won't say how, just in case my intentions turn out like my New Years Resolutions...)
One thing I will definitely be doing is to get in touch with one of my old coaches. I may not have made it to the Commonwealth Games, but I was fortunate enough to have a coach that sure did make a difference... I don't even know if he's aware that I work in education to "pay it forward" with the way he helped and inspired me.