It's a few days until the
Get2ISTE
campaigns finish, and I thought I would see if there might be some last minute support from any suppliers this year.
From #NotAtISTE... To I am now!
Eight educators created a Get2ISTE account on PledgeCents and 3 have been fulfilled, so will be going to ISTE as a result. Yay! One other cause is live but closes at the weekend.
I understand from some of the people who reached their target amount that the majority of the contributions have come from other educators they work with, friends, family and their students' parents.
I was wondering if any suppliers might be interested in setting a precedent for next year, by supporting the last cause that is still live.
TweechMe ISTE Marketing
One of the sources of this idea was the fact that the TweechMe App got a massive amount of exposure at ISTE last year. This app was the result of collaboration and co-creation between EdTechChat moderator, Susan Bearden (
@S_Bearden
) and Crecerance (
@Crecerance
).
I followed the event via social media so don't know if they had an exhibition stand at the event, or how much of a promotional budget they had... but Tweechme really stood out. I wondered if there might be ways to replicate this successful marketing campaign.
I understand that some of the people who signed up to #Get2ISTE had not used PledgeCents previously, so a few questions to consider about these fledgling relationships;
Do you think these 3 Get2ISTE early adopters will go out of their way to say hello to PledgeCents at the event?
Do you think they'll tweet positive things about a service due to this initial experience?
Do you think they'll be using the service again, whether for ISTE or for classroom supplies?
Regardless of what stage your product/service is at, having people who go out of their way to say hello, share positive experiences about the product/service and repeat business is always useful.
Value Proposition and ROI
We'll find out if this happens when the Get2ISTE people arrive in Philadelphia in a couple of weeks.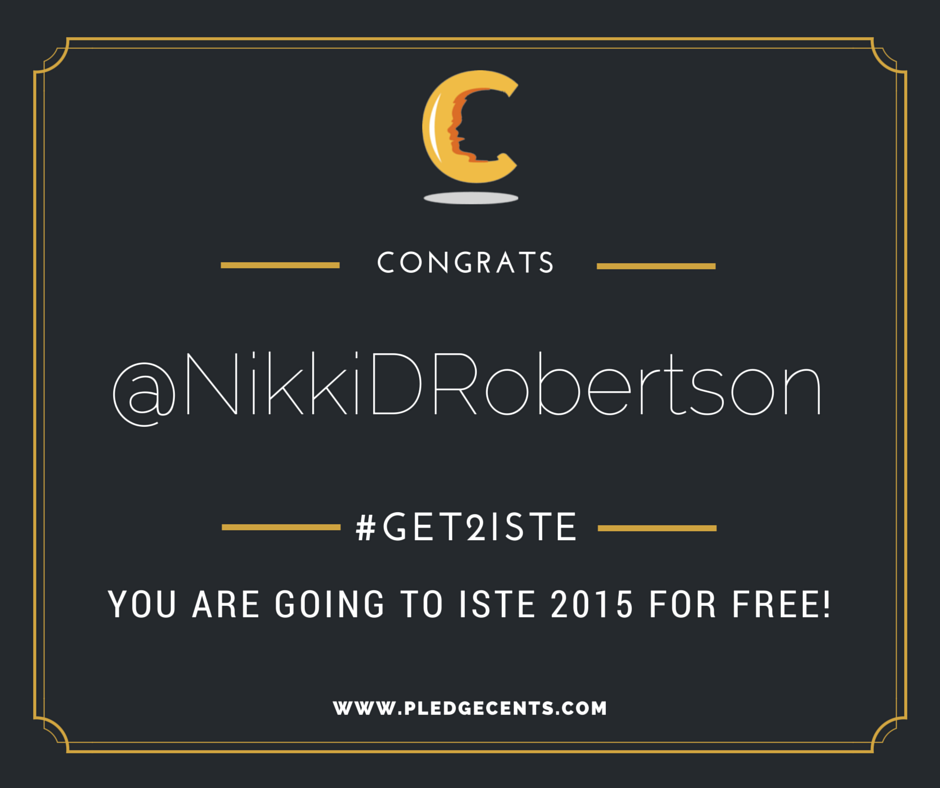 If this does work out, and the various stakeholders feel it's worth exploring further for 2016, what would the marketing metrics look like for suppliers? What kind of metrics are suppliers interested in? Influence, reach, ROI, how proactive the educators they might support would be?
I've no idea how individual educators might be willing to support suppliers as a result of this kind of support, but let's take a look at some of these things with PledgeCents Get2ISTE competition winner and the last live cause: Nikki Robertson and Cori Coburn.
Reach
Nikki Robertson will be hosting a
Birds of a Feather
session at ISTE, which is for Twitter chat moderators to share their experiences. The last time I checked EdChat moderators had a collective reach of 3 million followers on Twitter.
Any products that this group like and decide to Tweet about will reach a significant number of educators.
Proactive
Nikki has went from not going to ISTE, to presenting at the event... That's what I call proactive! She is also extremely proactive with suppliers and evangelizing for any companies whose products she likes. #TLChat which Nikki co-moderates with Shannon Miller (
@ShannonMiller
), also covers topics like "Vendors are our friends"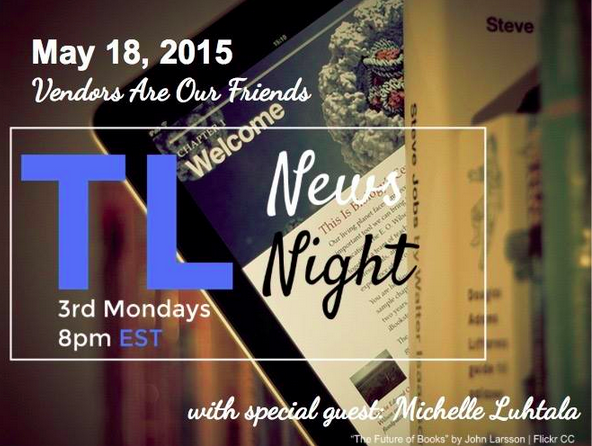 Influence
Cori (
@CoburnCori)
is also an EdChat moderator (#Reg5Chat) and is what marketers might call "an influencer," as she is also well connected and proactive.
To give you an idea of the potential marketing impact that supporting Cori to Get2ISTE might have, consider this scenario.
If a supplier was to support Cori which meant that she was able to meet up with any of her
Minority Women in Tech
#SXSWEdu co-presenters: Shelly Sanchez
@
ShellTerrell
), Sarah Thomas (
@
sarahdateechur
) and Rafranz Davis (
@RafranzDavis
).
If these 4 educators tweeted their appreciation for the organisation who helped Cori get to the event, their tweets would reach over 100,000 twitter accounts.
How much would suppliers pay marketing companies for this kind of exposure? This is before we even discuss any positive comments the supplier might get at any Reg5Chat Tweetups etc.
NB Anyone concerned about issues around connected educators benefiting financially from their influence please see
I'm an EdChatMod...Get me to ISTE2015
Welcome Marketing
Another consideration with #Get2ISTE is how unwelcome some of the existing sales and marketing methods of suppliers are at conferences, as Lindsey Own and Steve Isaacs highlight in this post
One conundrum here is that I have tried most of these things in some areas of UK education, but eventually gave up trying to engage this sector (for the moment).
I know that new ideas need a bit of promotion to gain momentum, but I've also found that trying to build some momentum for Get2ISTE can run the risk of looking like self promotion to some educators.
At the same time, forwarding emails from educators looking for support to Get2ISTE to suppliers you also run the risk of people asking to be unsubscribed from your updates as "This information is of no interest," and one supplier put it. Talk about a tough sell!

So knowing what the right course of action to take is a little tricky. However, what I do know is
1) Through my experiences of attending conferences with previous employers as an exhibitor, I know that existing marketing methods at events are ineffective and unwelcome.

2) The reaction from most of the educators I've discussed the concept of re-directing a little marketing spend to support educators with #GetISTE and EdCamp sponsorship has been well received.
So I feel that suppliers supporting this is worth exploring further. If I was a supplier responsible for marketing spend (Unfortunately, the perpetual "pre-revenue startup" due to loads of research and the on-going search for Product Market Fit. Sigh!!), this is where $600 of my budget would go to in the next few days
In my next post I will suggest ways that anyone interested in #Get2ISTE16 who will be at ISTE this year might be able to put "social proof" to work, to get support for their cause with suppliers at the conference.