In 2015 at the Scottish Learning Festival there were calls for Scottish Education to collaborate more. Through engaging and connecting with US educators I felt this was something I could perhaps help with.
One of the first things I did was to do some "Social Listening" by exploring how many
Scottish Schools were on Twitter
. As you can see from this link I found there 842 schools microblogging at the time.
In the last few months I have:
Followed the conversation and caught up with some people at the 2017 Scottish Learning Festival
Explored the number of schools who have been involved with the Bloodhound SSC project
Seen the impressive results Spy Quest author David Goutcher has had with engaging Scottish schools.
When you look at the correlation between the use of Twitter in 2015 with some of these projects I thought I'd revisit and update the work I'd done regarding Scottish Schools on Twitter.
Top Line Stats and About the Data
I have curated information on over 4,900 accounts, this includes the schools' main Twitter account, departmental accounts as well as educator accounts.
The search for each school having a Twitter account has been a thorough one and I hope most have been added to our resources, but there most definitely will be a lot of departmental and staff accounts not included.
I did not have the time to look through the followers of 1,300 school accounts, areas I did explore included:
The 39 schools who had 10 Twitter accounts or more in 2015 to see if and how micro-blogging has grown at the schools who were already Tweeting about school activities.
Schools who had been awarded Digital Schools Award Status
Schools at Local Authorities where the uptake of Twitter in education was high in 2015 & 2017
If you click on a school that has a Digital Schools Award you will see a link to the Digital Schools website as well as an article in the "Twitter/SM Policy & Digital News" field.
The stats at the end of this post includes 1,465 School accounts, 300 Head Teacher/Deputy Head accounts, 1,885 Departments and 807 staff accounts. These accounts can also be found in 3 of the lists I curate:
These large lists are also included in Departmental Lists (By subject and year group) and geographic lists by Local Authority via this link:
EdTechStories Twitter Lists
You will also find some useful lists on David Goutcher's account
Aggregate then Curate & "Social Selling"
It would be a challenge to have a complete directory of Scottish Edu accounts in the time that I've had to pull this together but two things that I hope this follow up to the 2015 research assists with are to demonstrate:
The value of the ideas from JISC's Aggregate then Curate: How Digital Champions Nurture Online Content, the ideas in this post have been consistent with some of the projects I've worked on.
That technology and new ideas do not develop or gain traction in a linear way. There's been a bit of a jump from 800 Schools with accounts in 2015 to almost double that in 2017.
And, just like my questions with Edcamps and Eventbrite in May, it's worth asking who's "Selling" this to educators? The answer of course is no one at Twitter and everyone in the community who is an advocate.
From the stats I can see that, just like two years ago, Twitter is a positive experience for some and an underwhelming one for others (is is apparent from the deleted, dormant or infrequently used accounts).
In a follow up post I will be encouraging people who opened an account but hasn't done much with it, to dust it down as the conditions appear a little different.
In the mean time, as I am not able to spend the time that I'd like to exploring this it would be good to see if the ideas from Aggregate then Curate is possible here and ask people to either:
Many thanks to Andrew Bailey (
@andrewkbailey13
), Kevin Kellman (
@KelmanKevin
) and David Miller (
@DavidMiller_UK
) who have already helped out with this but sending details of accounts for schools in Angus, Stirling and at Kelvinside Academy.
Since publishing this post a few hours ago 107 new accounts have been sourced and will be added to all the existing resources below.
I hope the Scottish Education community will continue to add to what I've curated so far. Before sharing the map and all the stats I thought a bit of background would help... I'd I like to acknowledge the time and efforts of a few people.
A Little bit of Background... and A LOT! Of Acknowledgement
Much of the work that I'm doing has it's basis in the EdTech Report that I wrote in 2013 "
Developing Relationships and Delivering Value
."
Any work that I've done in Scottish education simply would not be possible without the time, encouragement and work of a few people. This includes (In chronological order):
James Stanbridge
(
@Stanbridge
)
If anyone likes the work that I'm doing at the moment I'm not sure if I'd be focusing on it today if it wasn't for James Stanbridge.
In March 2015 we had a Skype call where I detailed what I was working on, and how I felt it could assist with how ideas in education gain traction.
James was the first (And, at times, only!) person to see the value in these ideas... and that has made all the difference!!
James also provided financial support that allowed the UK Digital Citizenship Summit to happen, and was instrumental in helping secure my first paid role in Community Management... Empowering, confidence building stuff! That's a lot of stuff to be grateful for! TY James!
That, along with the fact that my 16 year old son loves the idea of what the Oracle STEM Ambassadors could bring to his school, is the reason I have been (And will be) supportive of Oracle Academy's work.
Interested in Developing the Youth Workforce? Well check these links out out:
Bob Baldie
(
@BobBaldie
)
In 2015 the first post that I wrote regarding Scottish Education questioned the approach that was being taken (See
DYW & Circle the Schools
).
Why write in this way if you're trying to "Win friends and influence people?"
The reason is simple, to assess if the culture is right. After writing the post I received a message from an Education Scotland account that Bob had access to and he felt some of the ideas and comments had value...
It may only have been a quick conversation 2 years ago, but without this engagement I may not have explored much of the ideas and research below.
So thank you Mr Baldie!
"Community builders who are usually so behind the scenes that

their work gets "absorbed into the greater narrative' of the community and forgotten"

CMX How to Lead a Community
This is a comment that I feel applies to the efforts of Ian Stuart and Malcolm Wilson and their colleagues.
Ian Stuart (
@IanStuart66
)
Upon completion of the Twitter data in 2015 I was invited to join some of the discussions around the Digital Learning Scotland consultation by Ian Stuart, an invitation that was as welcome as it was surprising.
Microsoft is getting a lot of love in Scottish Education, this is something that Ian appears to have helped with a great deal as Islay High School was Scotland's first Showcase school and the way he appears to have supported and encouraged many an MIE Expert.
I enjoyed the group conversations that Ian facilitated and enjoy hearing his ideas in when catching up over a coffee.
Ian is now with No Tosh and I cannot recommend anyone with an interest in organisational culture to get in touch with him enough!
Malcolm Wilson (
@claganach
)
& Falkirk Council
In 2015 the data that I explored kept screaming out "There is something special going on at Falkirk Council," following up on this work and there is absolutely nothing that I've seen that changes this view.
Two years ago I wrote
Google Culture Meets Apple Hustle at a Local Authority
&
Digital Learning - PD with Larbert High
. When I check in on Twitter in 2017, I see nothing to change these views.
All Falkirk Schools
Now appear to be on Twitter
Larbert High
Has a total of 67 accounts and a collective following of 36,000, this is closely followed by
St Mungos
With 65 accounts and over 18,000 followers (And a rather helpful Twitter list), a Microsoft Showcase School and Teacher of the Year.
Wallacestone Primary School
35 Accounts and another helpful Twitter list
CarronPrimary, GrangemouthHS, DeanburnPS, HeadofMuirPS, GHSfalkirk, carmuirsprimary, WestquarterPrim, VictoriaPrimSch, bantaskinps, Kinneil_PS, BowhousePS, BraesHigh, BonnybridgePS
All have 10+ Twitter accounts too
I appreciate that this is the work of an entire Local Authority and all the fantastic learning and CPD that takes place, but someone sets the tone of the culture here.
As far as Twitter is concerned... all the data and blog posts I've explored, it all suggests that Malcolm plays a significant role here.
If you highlight or suggest this to him he'll simply credit other colleagues in the Local Authority and the staff at his schools for the results.
As someone who knows the importance of culture and that a lot of the hustle goes unnoticed behind the scenes... I can spot a Caped Crusader working incognito when I see one. Kudos to you!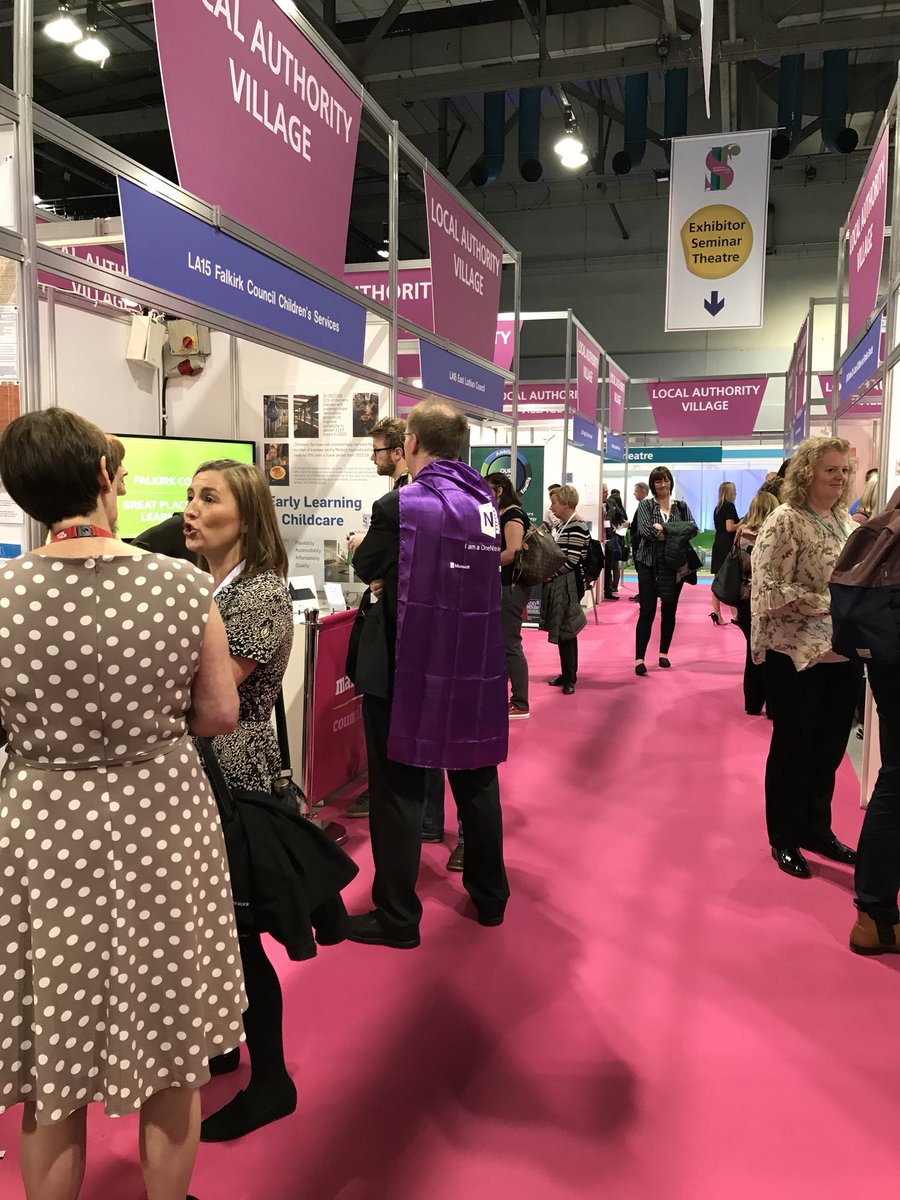 Bloodhound SSC
In July James told me that something was happening at Bloodhound. I asked how many Schools Bloodhound had visited and he wasn't sure at that point, so I decided to see what the data told me.
I curated a number resources regarding Bloodhound's fantastic work in Education to date, I mapped over 1,200 schools and added any articles and you tube videos that I could find. Check out the BBC School Report and other content Truro High School produced following the visit (
Entry 981
)
...And what did I find in Scotland? I found what I thought I'd find.
Exploring Twitter is not the bee all and end all of technology in education, far from it!
However
... it can be a good indication of a number of things.
For example the early adopters on Twitter may well be the early adopters with other things. It was no surprise to me to see the schools who participated in Bloodhound's "Race for the Line" also featured prominently in the stats that I curated for Twitter in 2015.
David Goutcher
(
@GoutcherD
)
& Spy Quest
(
@SpyQuest
)
I first met David earlier this summer where we connected as a result of following up on work I'd done around Pokemon Go in Education in July/August 2016.
When we first met the topic of conversation was discussing my follow up to Pokemon Go and to assess if and how what I was doing might be able to assist him in his work.
Then my youngest son experienced David's work and we became fans (Three of my recent posts detail our Spy Quest experiences).
As I shifted focus to Bloodhound and Twitter two interesting things happened:
1) David shared some of the Twitter lists that he'd curated before he visited a school, and
2) I agreed to help pull together a map with the number of School visits that Spy Quest had made
3) Then the Falkirk Story Festival happened.
David did a tour of Falkirk Schools prior to the event and on the day the Howgate Shopping Centre was over run with kids dragging their parents to play the game and buy 1,089 books (That's after the being available at the school during the visits too!). Check this out!
Seeing the results from this event is the reason for exploring Twitter in Scottish Schools in 2017.
Culture! Culture! Culture!
Did you spot it? Did you spot the common trait? First I think I could make a pretty good argument about how all these things are petty well connected and secondly, from what I've seen these people take great care in cultivating the culture within their respective organisations.
Is this being dismissive of any of the great work that many, many people are doing elsewhere?
NO!
It is not!
It is detailing how and why I've taken the time to do this work, who I've connected with and acknowledge the contribution that they have made? It sure is!!
How much of this work would be here if it wasn't for all Ian's efforts to become the First Microsoft Showcase School in Islay back in the day (Whenever that was?), how much of what Jacqui Campbell and her staff is doing with technology at St Mungo's School is inspiring and empowering educators within her school, other educators in the Local Authority ...and further afield?
I've no idea is the answer, I've never spoken to her. I only stop in and check Scottish Education out once a year following the Scottish Learning festival to see if the cultural conditions are good for change... and I
ALWAYS
go looking for the bright spots... who's doing really well in this area and what can we learn from what they're doing. More on this in my next post.
In the mean time, as I highlighted in my earlier post, where I reflect on
The Scottish learning Festival and the Power of Data
...
"Educators are not interested in the sales calls or emails that I used to send. What educators do care about and rate is what their colleagues have to say about a project and word of mouth referrals.
So instead of trying t be heard or taking time making random calls, I choose to spend my time curating information that people don't always have the time to do"
I've taken a large data and have pulled it together in a way that it saves educators a little time and helps people to connect via micro-blogging. I hope it helps...
A Quick 5 Min Favour...
Before sharing the data that's taken a few weeks to curate. I would be extremely grateful if people could help to add to this dataset by either adding School, department or educator accounts that are missing and/or to share any social media policies and/or good news articles that you are aware of.
Please see the following link for more details:
Scottish Schools on Twitter Survey
Zeemaps (Click on the School pin for more details)
Scottish Schools on Twitter 2015
Scottish Schools on Twitter 2017
Local Authority Stats Summary*
To access details of all 4,000+ accounts please see this Google Doc:
Scottish Schools on Twitter 2017
*NB The 44 Schools have been awarded and over 500 have registered for Digital Schools in Scotland. The 32 Schools Awarded and 312 Registered in the table above refers to the schools awarded and registered who have a Twitter account.